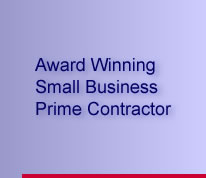 Home > Expertise



Lynda Fox





Lynda Fox

has more than 25 years industry experience with commercial and government sectors including the Department of Defense, high technology, telecommunications, manufacturing, engineering, medical and education. She was awarded the

Small Business Prime Contractor of the Year

for San Diego County for 2005-06. Her expertise includes ISO 9001 and ISO 14001 implementation, Lean Six Sigma, process improvements, business process re-engineering, performance measurements, strategic planning, high performance teams, customer service strategies, and organizational change. She has held several senior management positions with Fortune 500 companies (Honeywell, Northern Telecom and AT&T) and currently consults for Department of Defense, other government departments and commercial sectors.

Lynda works closely with all levels of an organization including senior executives, managers, engineers and technical specialists and has achieved measurable results in productivity, product/service quality and process improvements.

As a well-known international speaker, Lynda is also a seminar leader, educator and trainer across the United States, Canada, China, Malaysia, India, Israel, Norway, Hungary and Macedonia. She has taught at several universities including National University, University of California, San Diego, University of Hawaii, and University of Phoenix. She is a part time faculty member in the graduate and undergraduate business department at the University of Phoenix.

Lynda is president of Objectives International, Inc., a woman-owned, San Diego-based education and training company, specializing in ISO 9001 and ISO 14001 implementation, Lean Six Sigma teams, process improvements, performance metrics, high performance teams and strategic leadership. She is the author of technical papers and articles on ISO 9001, strategic leadership, process improvement tools, high performance teams and other related quality improvement topics. She trained under Dr. W. Edwards Deming, the internationally recognized pioneer and guru in quality and productivity improvements and statistical theory, and assisted Dr. Deming in his seminars. Dr. Deming is well known for his "Deming System of Profound Knowledge."

Lynda Fox is an ISO 9001 and ISO 14001 lead auditor, trained in Lean Six Sigma process improvement tools and holds a Masters Degree from the University of British Columbia.