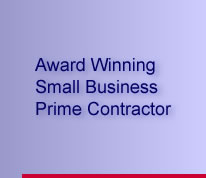 Home



WHO WE ARE



In today's competitive market place, a company must develop the ability to quickly respond to changing requirements by providing innovative, high quality products and services and still maintain their competitive advantage through cost containments and excellent service to customers.

Objectives International, a woman-owned, small San Diego-based company, provides consulting and skills training services for a wide range of industries and government departments. We apply our innovative Process Performance Model using state-of-the-art consulting and training tools and industry best practices that can be implemented at all levels of your company from the boardroom to the factory floor.

We integrate the needs of your customers, your people, your processes and technology requirements. We provide measurable high performance solutions so that your organization is better positioned to achieve market growth, increased customer satisfaction, stabilized processes, cost savings and bottom line results.

As a strong testament of our reputation and the value-added services we provide, Objectives International has become the consultant of choice for several commercial clients and government departments including Department of Defense. We continue to receive repeat business and follow-up assignments.